Hi there beautiful!
Only 16 more days until the most beautiful time of year arrives!
Because these special and beautiful holidays are nearing, I decided to make a festive eye make-up tutorial (existing out of just 4 easy steps), which varies a little from the normal Christmas make-up looks.
Before you read any further, I do want to tell you guys that you can wear as much or as little make-up as you feel comfortable with. There is no such thing as "wearing too much make-up" and even without make-up, everyone is beautiful in his or her own way.
Just keep scrolling to find out how this atypical but festive Christmas look looks and how it came to be!
Step 1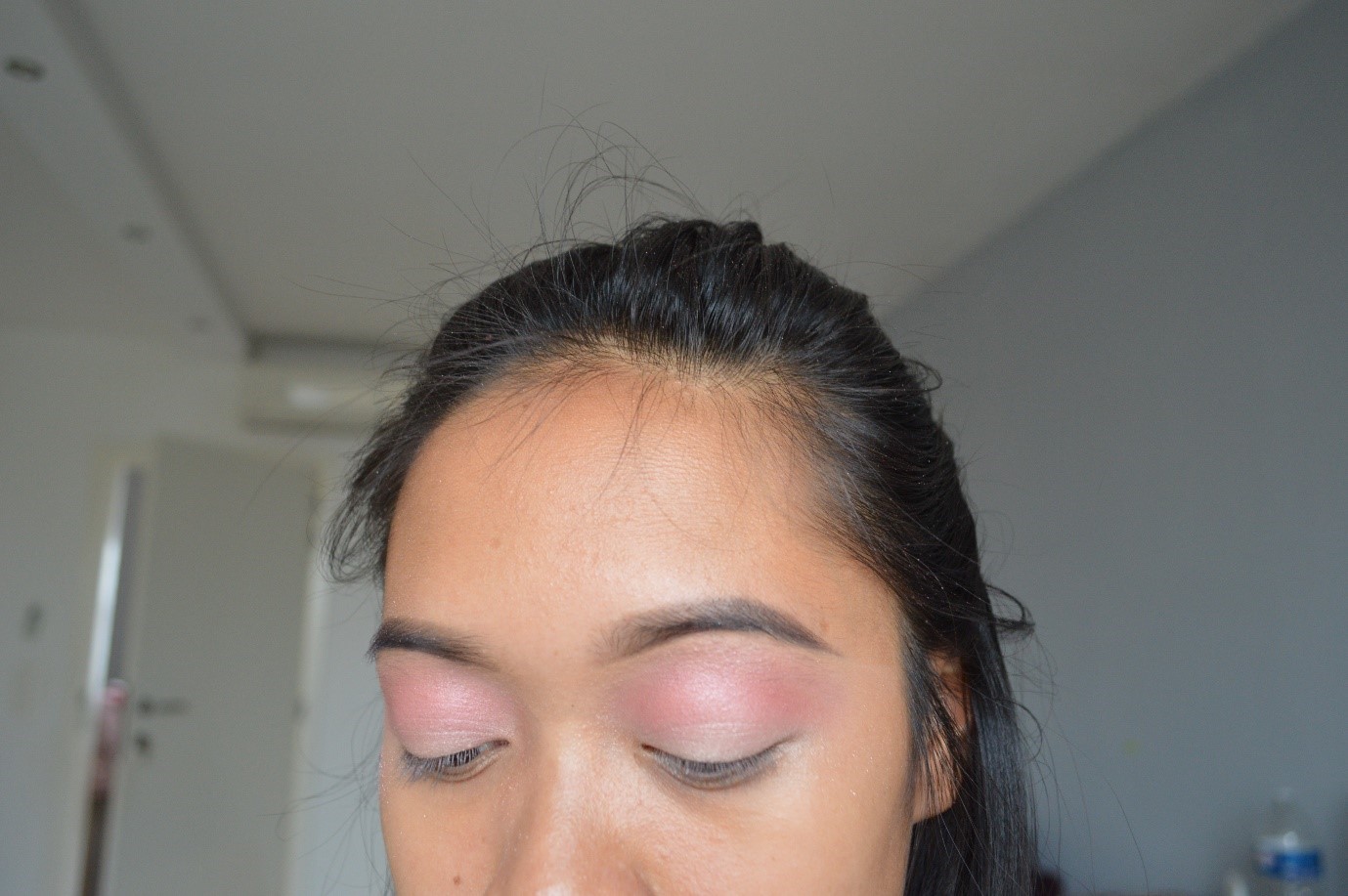 As you can see in the picture above, I already did my eyebrows, I used the eyebrow compact from SHISEIDO (GY901). I like to keep my eyebrows simple and not too dark.
First up for my eyelids. I used the pink colour of the Chérie bow palette from Dior. I like to add the eyeshadow from my eyelids, all the way to my brow bone area. Make sure that the eyeshadow comes off neat and smooth by adding two or maybe even three layers.
It's important that you make sure the pink eyeshadow ends up to be smooth so it looks cleaner after we put a darker shade of eyeshadow over it.
Step 2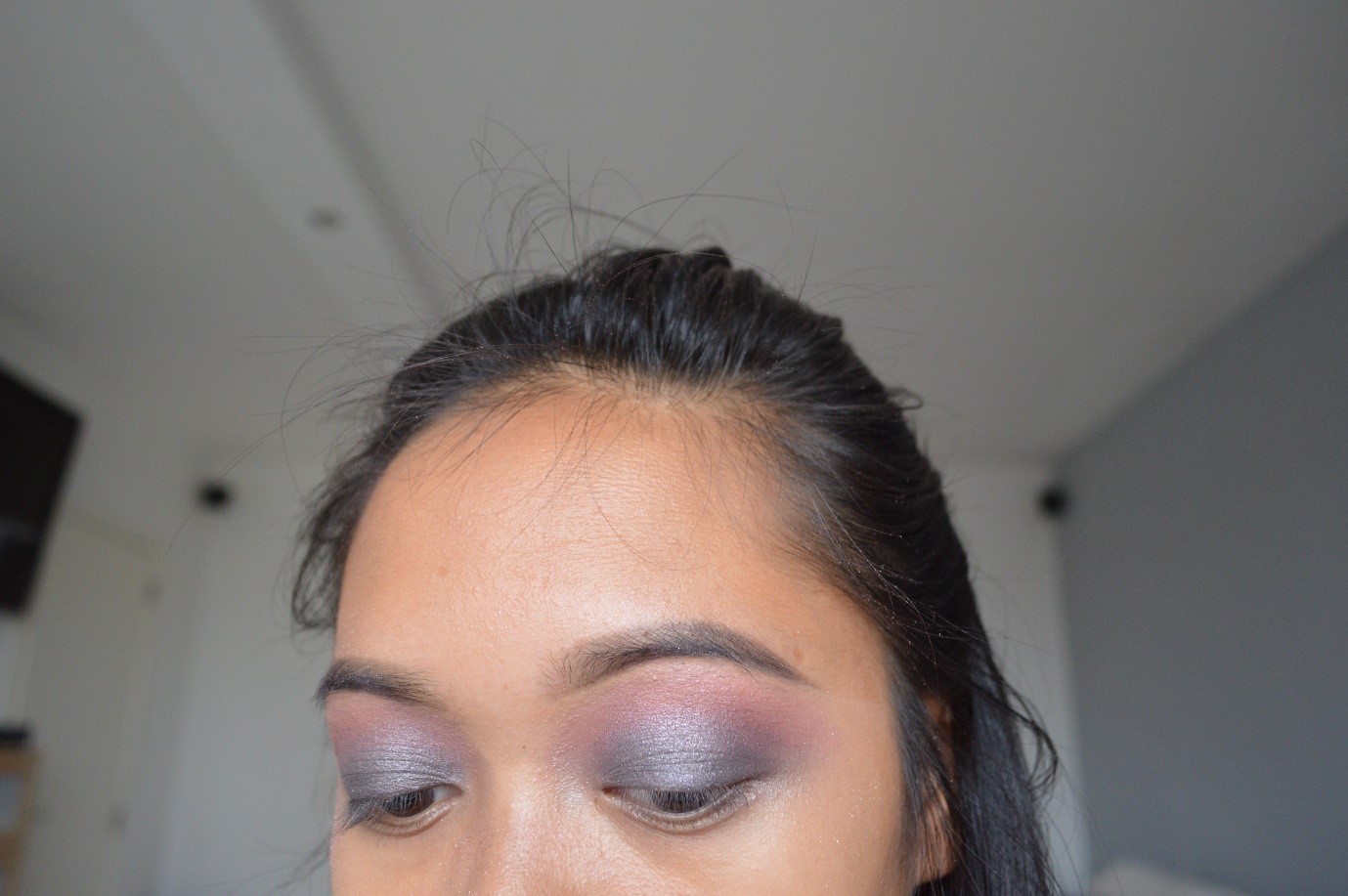 Maybe you can already tell this is a very easy make-up tutorial. The only thing you have to do now is add a darker eyeshadow on your eyelid. Stop adding the darker shade when you reach your eye crease or fold. I used the black purple metallic color from Yves Saint Laurent.
A little tip: make sure you blend the darker eyeshadow very well with the pink eyeshadow.
BLENDING IS WHAT CREATES THE MAGIC!
For a more dramatic effect you can also put some eyeshadow under your eye under the waterline. Do this in the same order as you added the eyeshadow on your upper eyelid. First you put the lighter shade of pink under your eye and over it you blend the darker shade of eyeshadow. I didn't do this in the pictures but it makes your eyes a little bit more dramatic. Perfect for a night out!
Step 3
Next up, I added some eyeliner (Eyeliner effet faux cils nr 40H71E) which looks as sharp as a knife. Might come in handy when I plan on hurting someone (lol). The eyeliner serves as a finishing touch and to make it even more festive I put some glitter over it. If you don't have glitter at home, it's nothing to worry about,the glitter serves as an extra touch-up. The eyeliner alone does more than suffice. Of course don't forget to apply your favourite mascara afterwards!
Step 4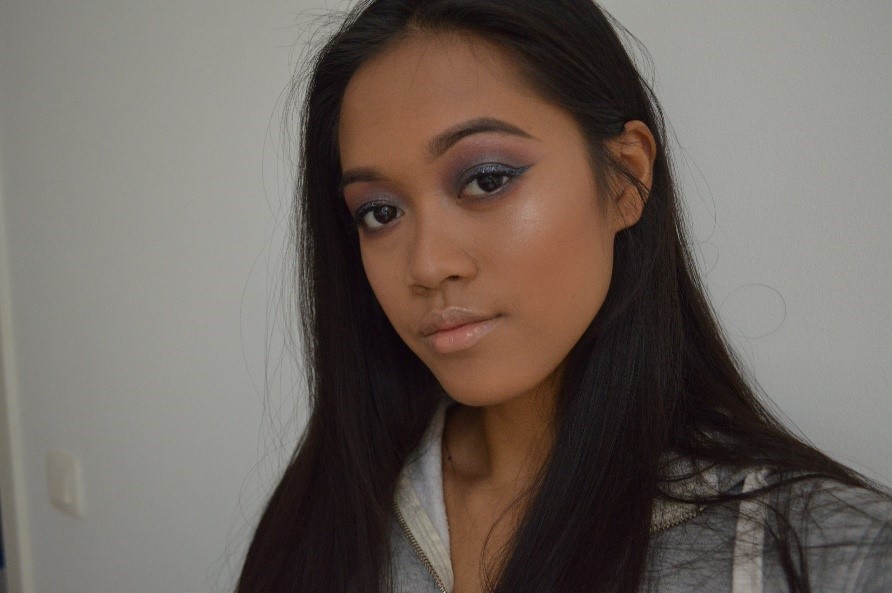 After the eyes are finished, I put my foundation and other make-up like blush and highlight on. I always put my foundation on at the end because that's my way of bringing my make-up to a good end. I don't contour because I think that would be a tad too much, but doesn't mean you can't do it!
The foundation I used is from Helena Rubinstein (HR) of course in my skin tone. After that I put on a shade of pink blush from Lancôme and a gold rose highlight from MUA. I didn't use any lipstick for this look because I don't want to make it seem too dark or overdramatic. I did add some lip maximizer from DIOR on my lips  to give them that little extra shine.
And TADA!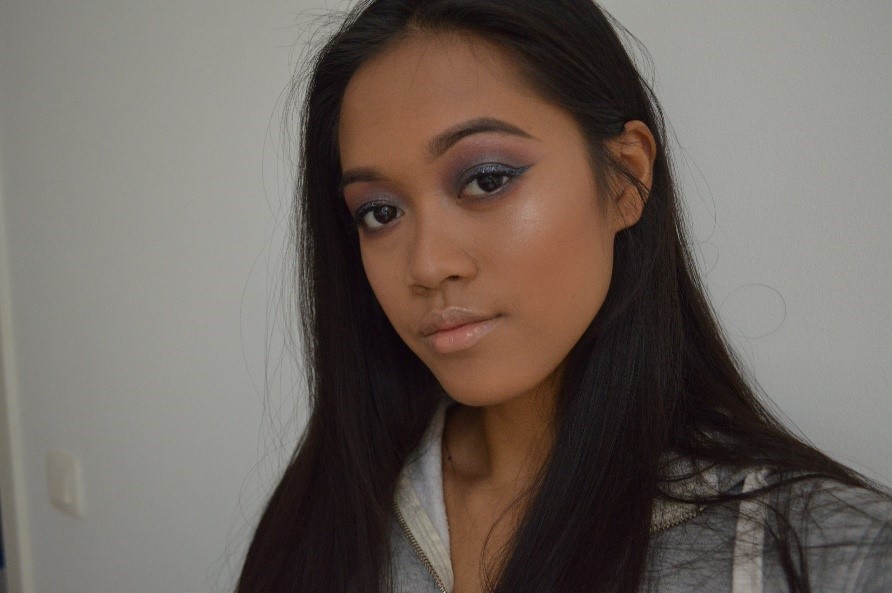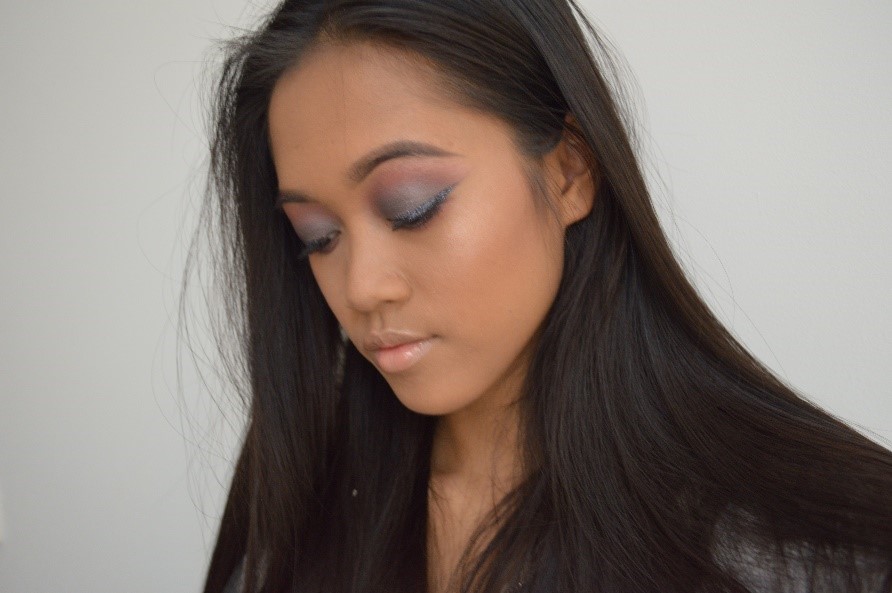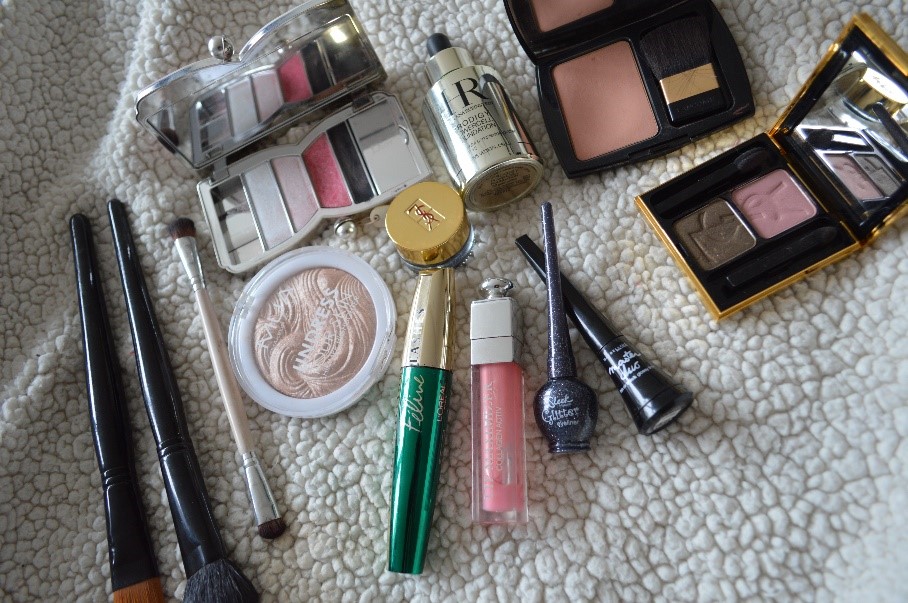 Products
Chérie bow Palette – DIOR (light pink eyeshadow)
Black purple metallic – Yves Saint Laurent (dark eyeshadow)
Effet faux cils (40H71E) – Lancôme (eyeliner)
Prodigy powercell foundation (NR 40H912) – HR
Rose Gold highlight – MUA
Lip maximizer – Dior Addict Dior
Let me know if you like this look and if you intend on trying it! Hoped you enjoyed this short tutorial and see you next time!
xoxo
Johanna