My name is Moira Mini (the first girl in the picture) and I'm the administrator of Malgranda!
I started this blog in August 2014, but you know, time changes, seasons change and of course fashion changes…

So it took me some time to come up with another theme, some new inspiration etc.
I live in Belgium where I graduated in tourism and now I'm studying Marketing in college.
I have Italian roots and for as long as I can remember I've been interested in fashion.
In 2014 I decided to do something with my passion for fashion (IT RHYMES!!!) so I started a fashion blog!
Now, as you can see my blog's name is 'Malgranda'. So if some of you wonder how I came up with this name, here's the story:
It's august of the year 2014, while turning over some pages in the ELLE magazine, a girl named Moira is contemplating on how to express her passion for fashion. After reading her magazine, she walks to her father and tells him she wants to do something with her passion! This is when her father tells her she should start her own blog. Moira immediately agrees, and before they know it, they're sitting behind the computer, coming up with ideas on how to maintain the blog, which themes she should and could use,…
After about 15 minutes, her father tells Moira she first of all needs a blogname before she can actually start blogging. Moira already decided she wants a name with a meaning, and something that doesn't immediately give away what the blog's about… A name with a little bit of mystery, preferably something with her name in it. But when you name your blog 'mini-fashion' or things like that, people might get the idea that it's an online shop for baby clothing.
30 minutes later Moira and her father are looking up translations of 'mini', 'little','small',… On google translate.
FINALLY on the 47th minute, they find a suiting name for the blog: MALGRANDA.
Malgranda is Esperanto for little, which is a synonym for Mini, and since Esperanto is a worldwide language, it makes it even more suitable!
In 2016 I met two amazing girls, Johanna Policarpio and Soraya Hramat. Both as interested in fashion as I am, so I asked them if they wanted to help me out with my blog! They did and from now on we'll be working on this blog with us three. Luckily for me, we're all around the same height so no need to change the blog's name (lol).
The fun thing about working together with these two girls is that we're all so damn different.Johanna (the middle beauty) is my other new babe. Johanna is a badass girl from the philippines with the cutest smile and hair to die for! Not to forget she has some amazing dancemoves up her sleeve.Soraya (the third beauty in the picture) is a gorgeous Moroccan girl who won a prize for designing a dress when she was younger and is so sweet I already now she's one to trust with all the emberassing stuff!
We're three creative girls who hope to entertain you with all our articles on Malgranda and put a smile on your face with our wittiness every once in a while 🙂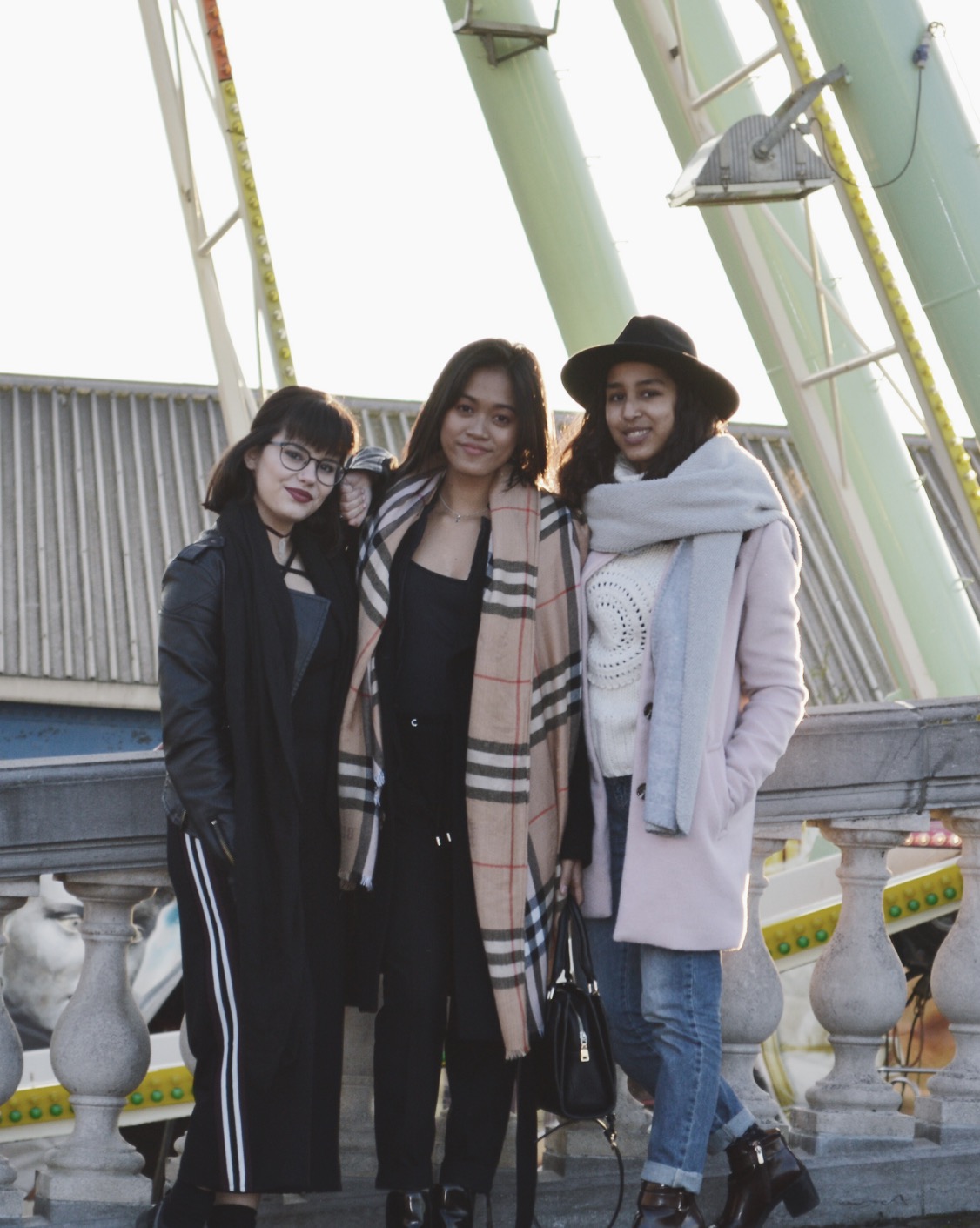 Enjoy scrolling through our blog, and we'll see you next time!
Kisses
Malgranda xx